Bay Sans
▶ Designed by Barbara Bigosińska, 2021 ◀
Versatile sans in 9 weights + italics with alternates
Bay Sans • wght: [100–900]
Bay Sans is a versatile contemporary sans serif with several twists. Unusually for its genre, Bay offers capital letters with swashes as well as small capitals and oldstyle numerals. Several alternates of lower case letters: a, k, v, w, x give the typeface extra friendly flavour. Bay ranges in weight from thin to black which allows every designer for unbound pleasure in creating typographic hierarchies.
LOADING
Bay Sans:i1
Bay Sans:n1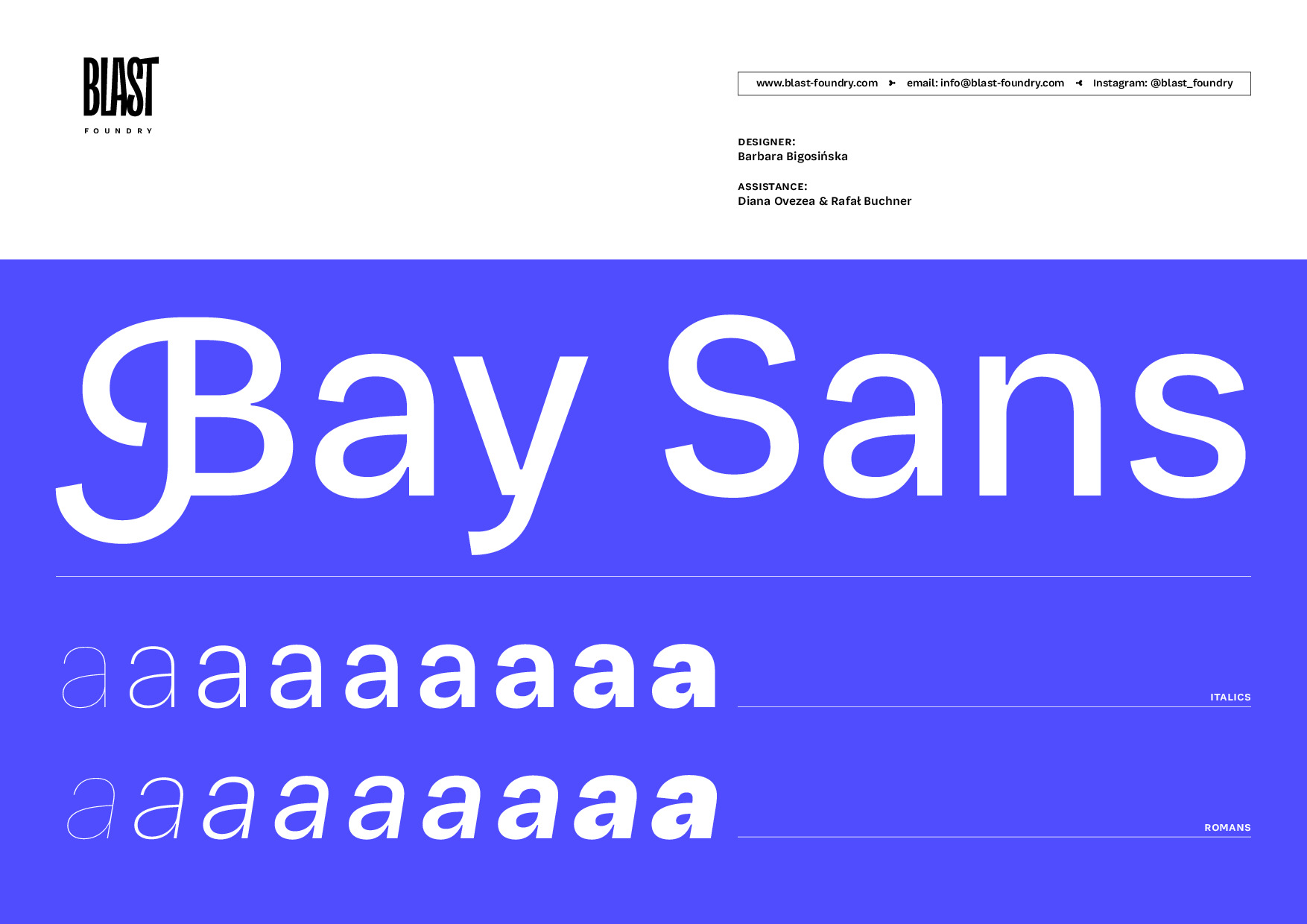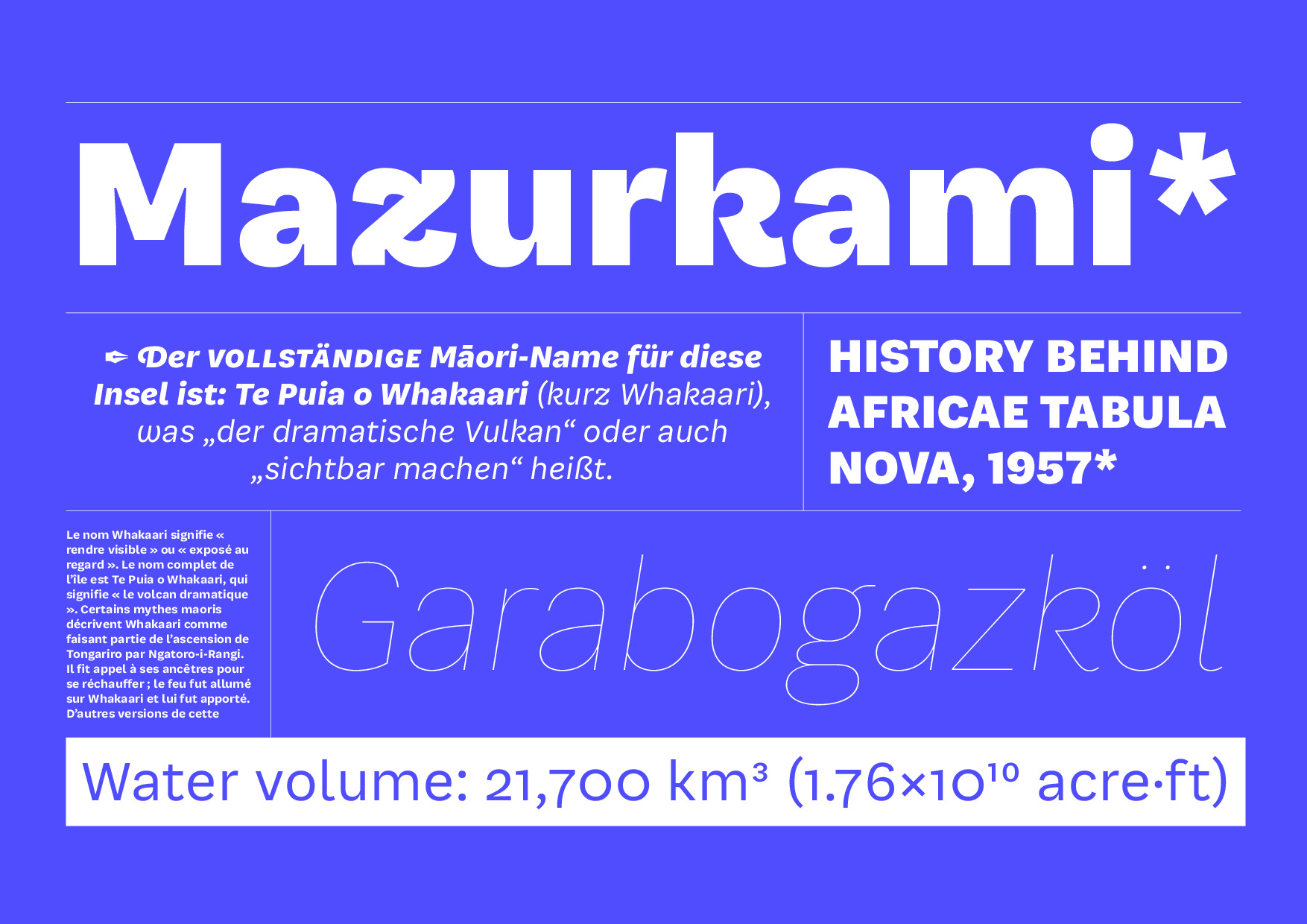 The PDF specimen gives you much more in-depth information about the type family and its features. Check the specimen to see which languages are supported and to see a list of all the glyphs present in this font.
Download PDF
ABCDEFGHIJKLMNOP
QRSTUVWXYZabcdef
ghijklmnopqrstuvwxyz
0123456789-.,
You'll need to sign in or make an account in order to download trial fonts. Trial fonts are supplied in all weights, but contain a limited character set. If you need any custom weights, or different type of trial fonts, don't hesitate to contact us.
Login
Buying Options
Fair licensing packages that cover desktop, web, and social media usages for small to large companies. Get in touch with us for to update your license or to request a custom quote. Buy a matching italic for half price.
Collections
Bay Sans Complete Family
50% OFF
€ 1,242.00
€ 621.00
Bay Sans Essentials
35% OFF
€ 276.00
€ 179.40
Single fonts
Bay Sans ExtraLight Italic
Bay Sans ExtraBold Italic