Granblue
▶ Designed by Diana Ovezea, 2021 ◀
Decorative serif display family
optical sizes
display
boxed
Granblue • wght: [300–700]
Granblue is a type family for boxing titles. For now, it features two different types of contrast levels, but more options will be added down the line. Invest in this font now, as we have grand plans for expanding it, so you'll be getting an amazing value by being an early tester. Speaking of that, write us your wishes, experiences, or bug reports in the comments and we will shape this font to your liking.
Make sure to read the specimen PDF for instructions and tips on how to get the best out of this font family.
LOADING
Granblue:n3
Granblue:n7
Granblue:n4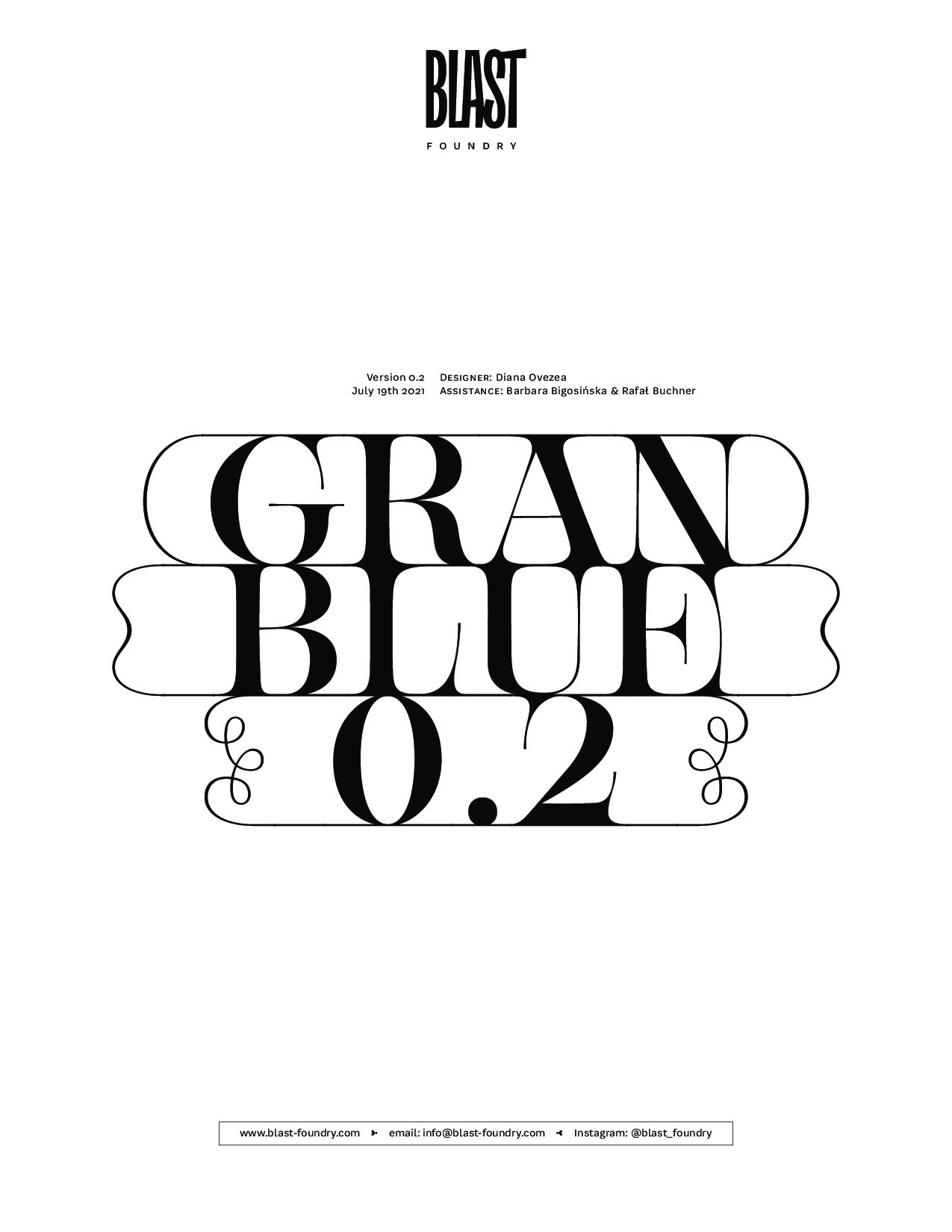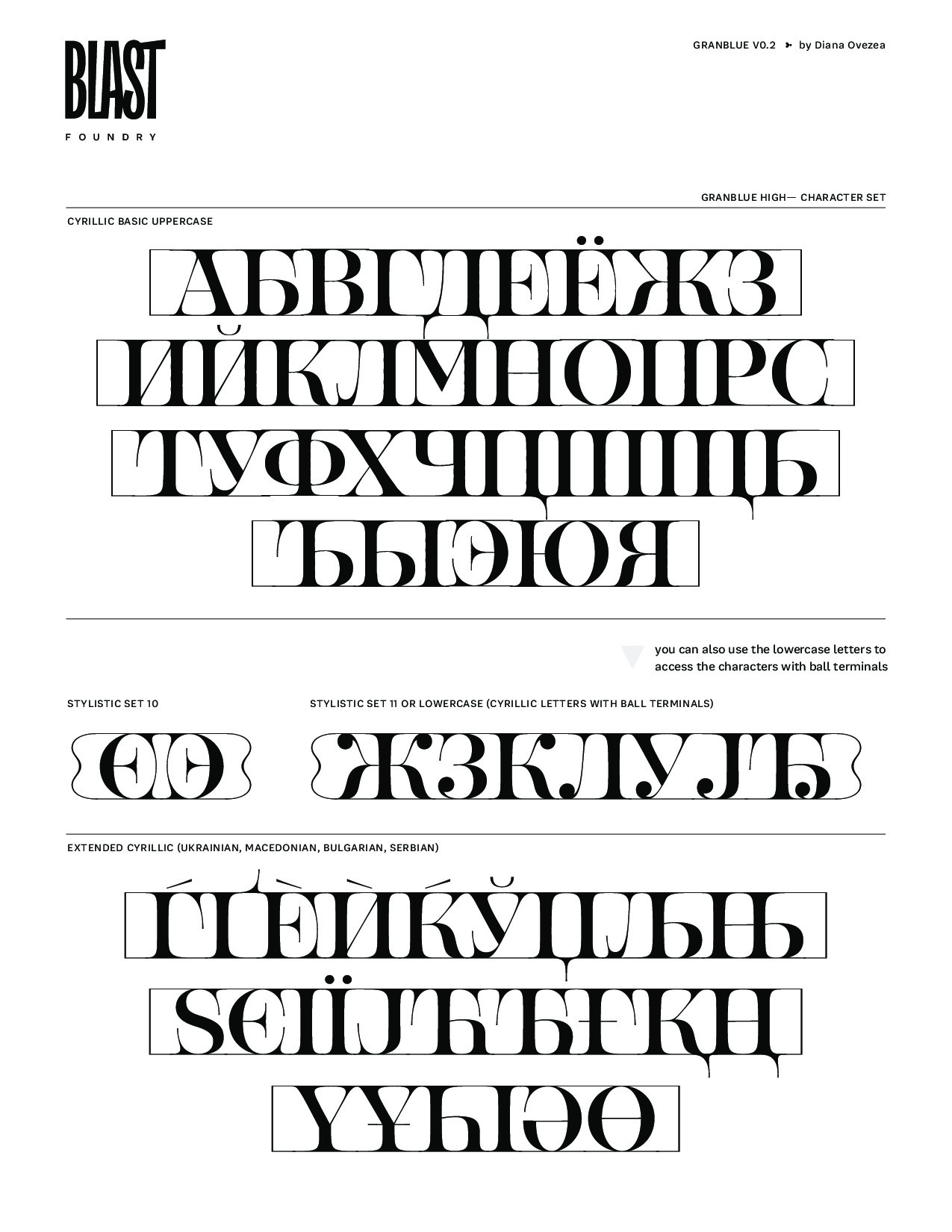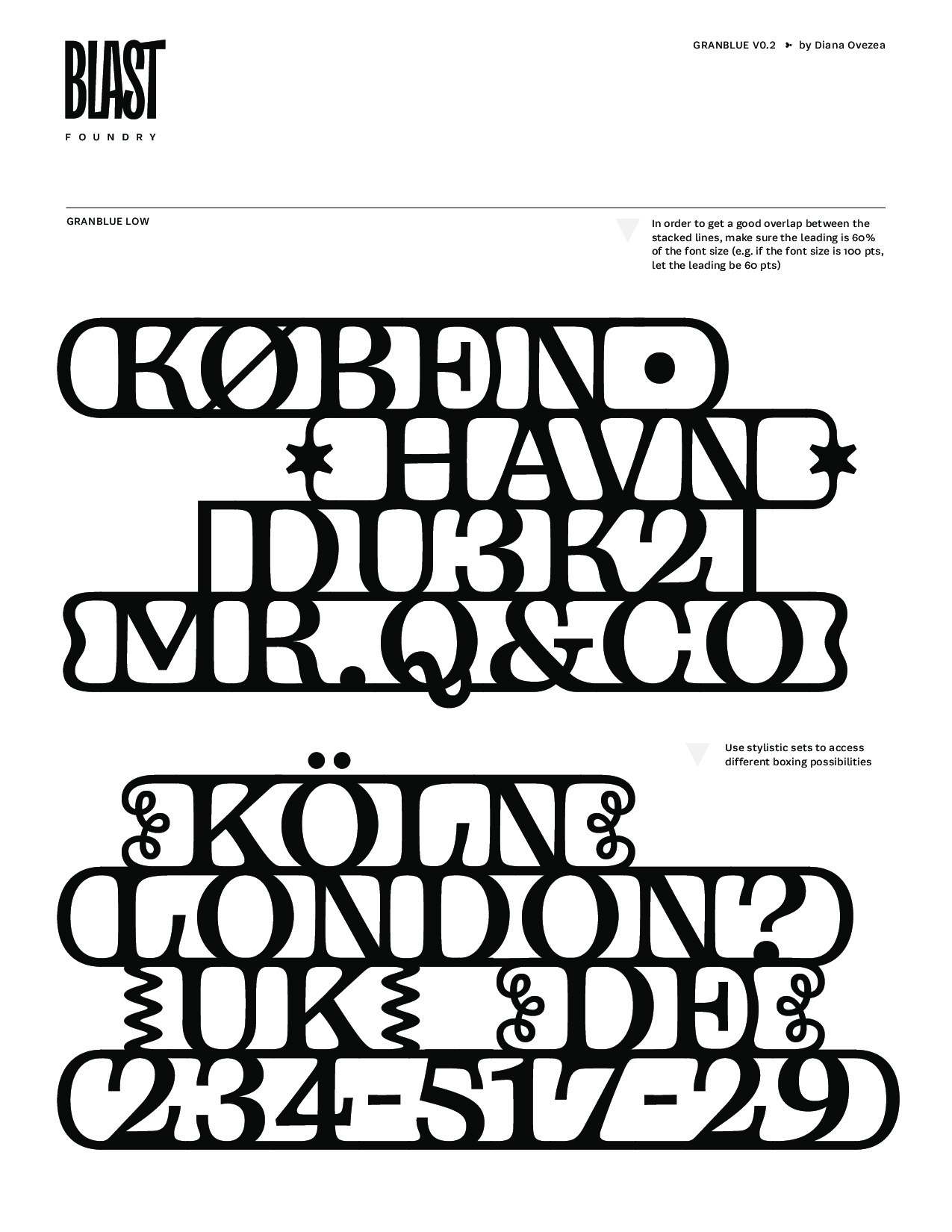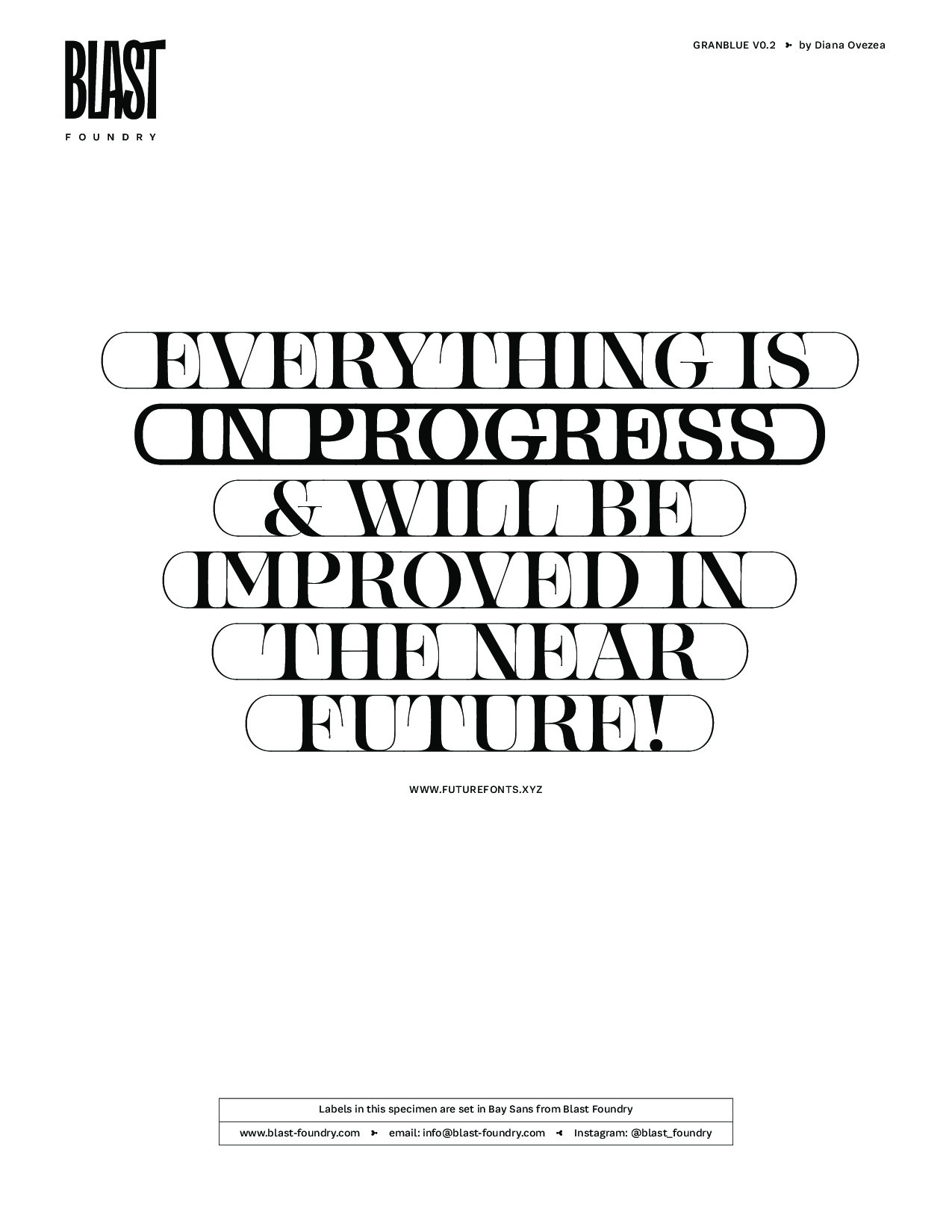 The PDF specimen gives you much more in-depth information about the type family and its features. Check the specimen to see which languages are supported and to see a list of all the glyphs present in this font.
Download PDF
ABCDEFGHIJKLMNOP
QRSTUVWXYZabcdef
ghijklmnopqrstuvwxyz
0123456789-.,
You'll need to sign in or make an account in order to download trial fonts. Trial fonts are supplied in all weights, but contain a limited character set. If you need any custom weights, or different type of trial fonts, don't hesitate to contact us.
Login
Buying Options
This is a font in progress. If you can't wait to use it, you can already license it on Future Fonts. You get early access for a lower license cost, you have the opportunity to give feedback on the design, and you receive lifetime updates for free.
Get Granblue at Future Fonts