Silverspoon
▶ Designed by Diana Ovezea, 2022 ◀
3 weights, 2 widths, curly alternates
headliner
sharp
contemporary
Silverspoon Condensed • wdth: [75] • wght: [300–700]
Silverspoon • wdth: [100] • wght: [300–700]
The original inspiration comes from the letters found on the Albert S. Samuels Clock on 856 Market Street in San Francisco, which Diana digitized in a speed-design session while visiting the Bay Area in 2017. Since then, the design has grown and seem multiple updates via Future Fonts. In 2022 it was completed as multi-width family with an extended character set.
Silverspoon is a typeface that performs well at medium sizes. Its flared serifs, tight spacing, and compact vertical proportions make it look very stable. The user has the option to turn on slightly more curly alternates, which break the blockiness of the text setting, adding a touch of panache for those who need it. The italics are more curly, and flamboyant by desigd, performing well to add a touch of sparkle to any design.
Silverspoon Condensed is a space-saving version its older cousin, which can be used for headlines and is expecially attractive for setting large quotes and logos on packages.
LOADING
Silverspoon:i3
Silverspoon:n3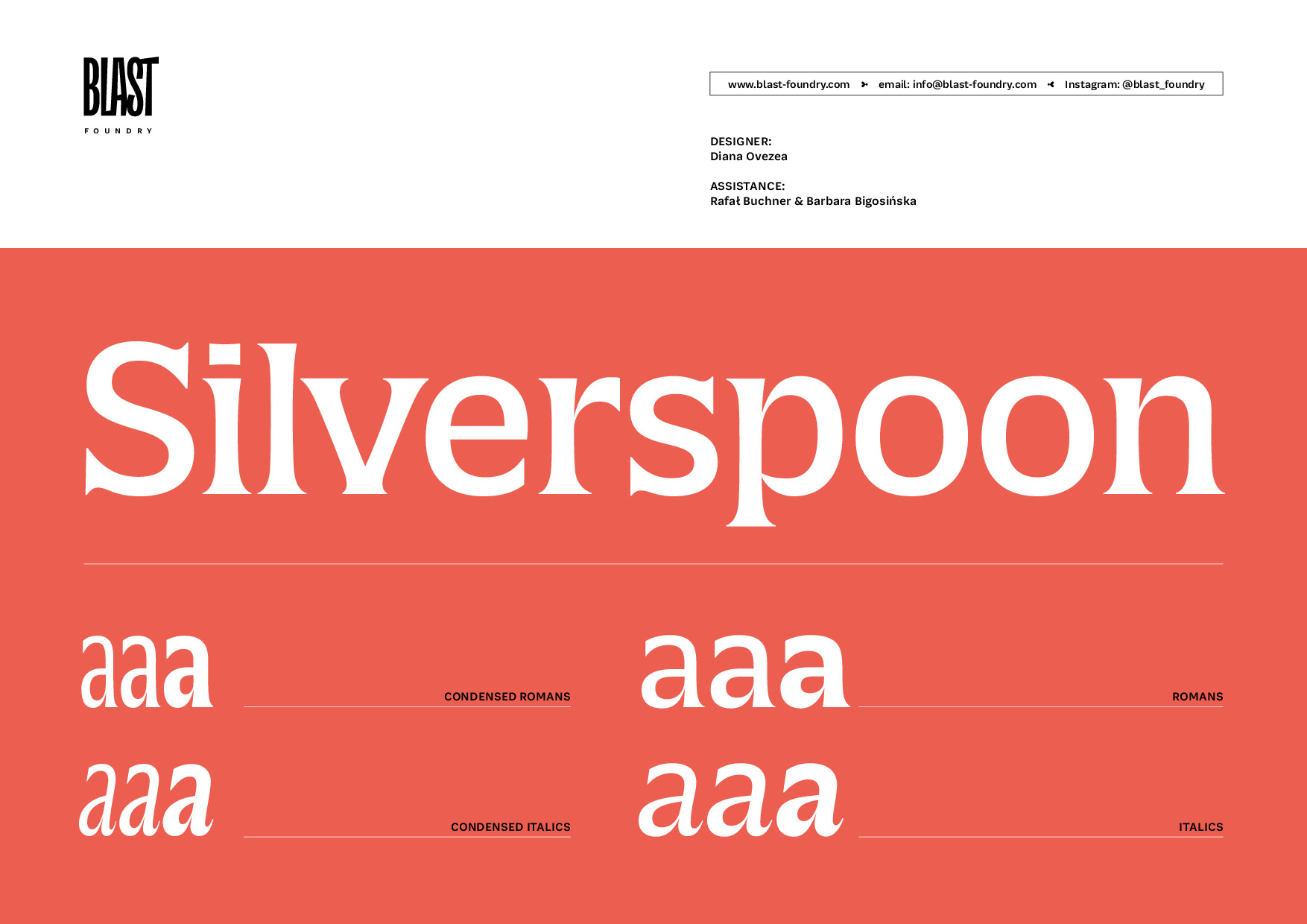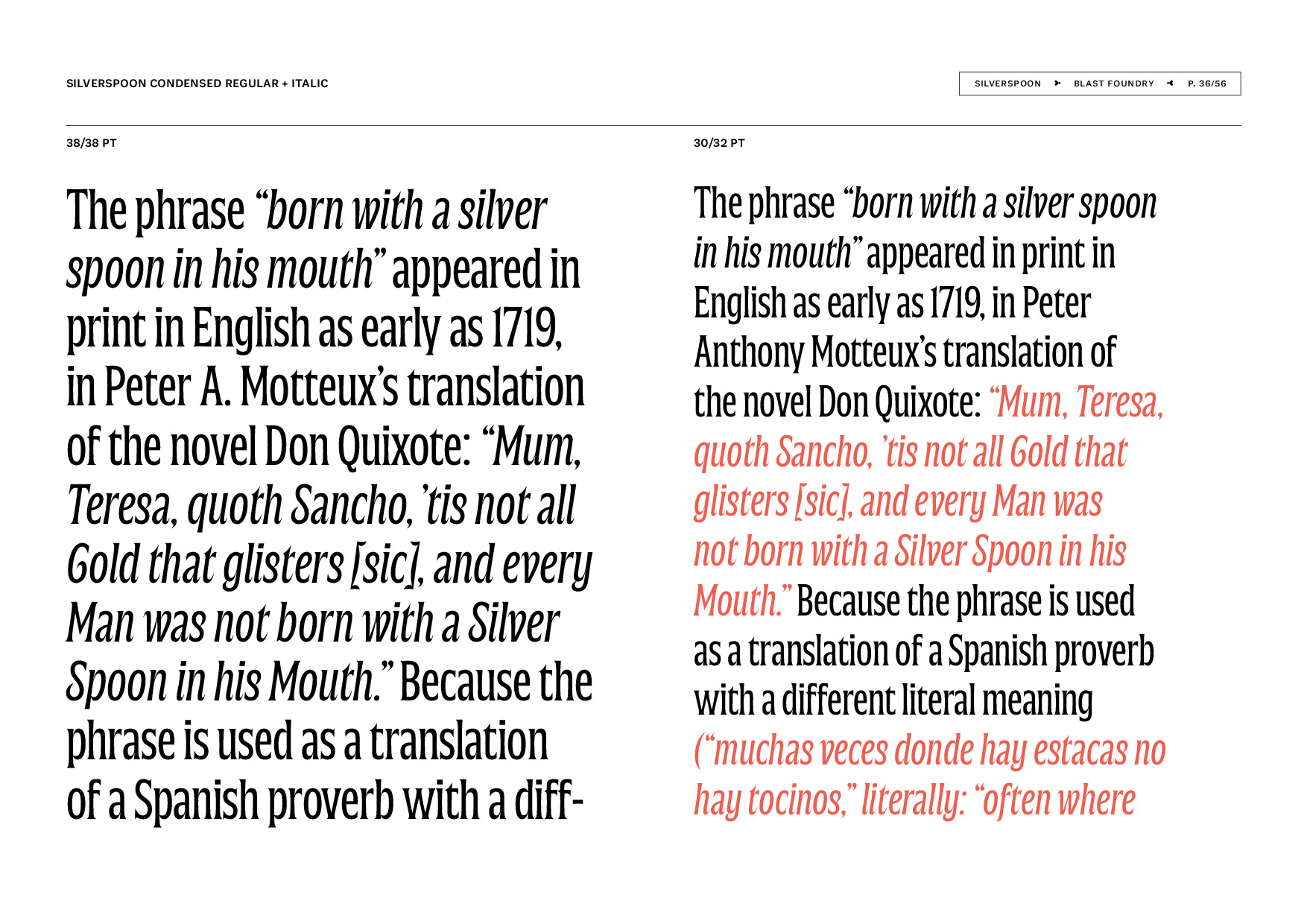 The PDF specimen gives you much more in-depth information about the type family and its features. Check the specimen to see which languages are supported and to see a list of all the glyphs present in this font.
Download PDF
ABCDEFGHIJKLMNOP
QRSTUVWXYZabcdef
ghijklmnopqrstuvwxyz
0123456789-.,
You'll need to sign in or make an account in order to download trial fonts. Trial fonts are supplied in all weights, but contain a limited character set. If you need any custom weights, or different type of trial fonts, don't hesitate to contact us.
Login
Buying Options
Fair licensing packages that cover desktop, web, and social media usages for small to large companies. Get in touch with us for to update your license or to request a custom quote. Buy a matching italic for half price.
Collections
Silverspoon Complete Family
50% OFF
€ 708.00
€ 354.00
Silverspoon Normal Width Bundle
35% OFF
€ 354.00
€ 230.10
Silverspoon Normal Width Essentials
25% OFF
€ 263.00
€ 197.25
Silverspoon Condensed Bundle
35% OFF
€ 354.00
€ 230.10
Silverspoon Condensed Essentials
25% OFF
€ 236.00
€ 177.00
Single fonts
Silverspoon Condensed Light
Silverspoon Condensed Light Italic
Silverspoon Condensed Regular
Silverspoon Condensed Italic
Silverspoon Condensed Bold
Silverspoon Condensed Bold Italic